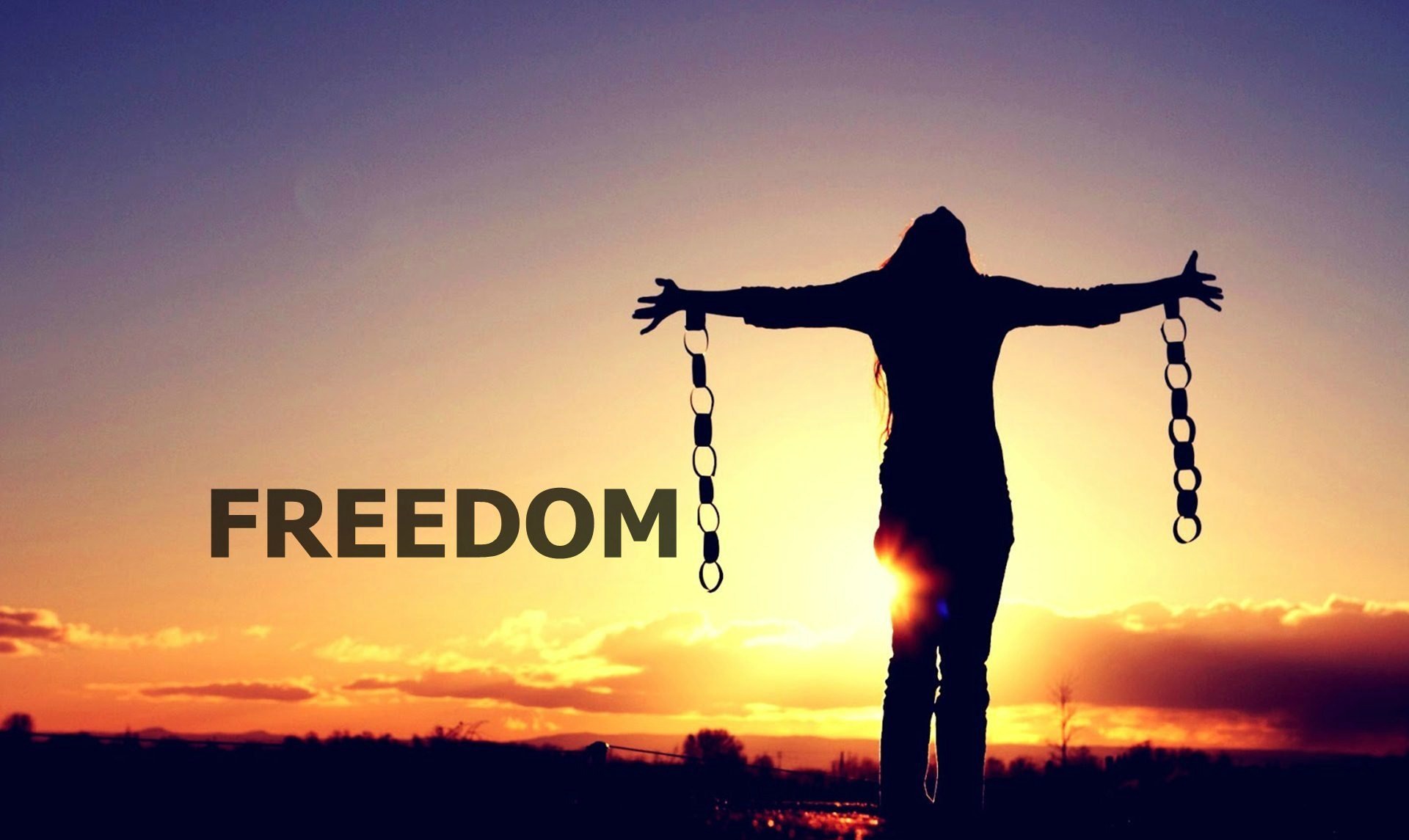 From "Me and Bobby McGee
Freedom's just another word for nothin' left to lose
Nothin', don't mean nothin' hon' if it ain't free, no no
And, feelin' good was easy, Lord, when he sang the blues
You know, feelin' good was good enough for me
Good enough for me and my Bobby McGee
Songwriters: Fred L Foster / Kris Kristofferson
For your consideration….
Today's message asks us to consider freedom.
Freedom, true freedom, is when we give up fear, judgement, demands etc. and just go for it. Freedom is the direct result of "going with the flow." True freedom comes from letting go of our attachment to the physical. Those attachments are the chains that bind us. They are of our own creation.
Letting go of grudges, expectations, the outcome etc. releases us. It sets us free.
Letting go is the key to our chains. Letting go is the key to easy. Letting go is the key to our freedom. It is in our freedom that we can truly love and work for the highest good of all.
That is the HOPE. And so it is.
Bit by bit, piece by piece, HOPE by HOPE action steps anyone can take….
-Affirm…"I am loved."
-Meditate/pray…ask…"What is my next step for my highest good and the highest good of all?"
-Drink lots of water.
-Get outdoors and take in at least 10 deep breaths.
-Let go and embrace freedom.
What made me smile yesterday….
-DISH network came out bright and early and did the repairs we needed. I felt bad because even though our driveway and walk have been plowed, our street had not so the repairman had to park 4 houses down.
-The snow briefly stopped in the afternoon and the plow came through allowing me to get out for a bit.
-Our yard looks like a beautiful wedding cake.
-A great reading from my reading partner, Sandra.
Love, Blessings and Gratitude,
Rev. Chris
Hard to believe but Mackenzie is 16 today!
Happy Birthday, Peanut!