Fo
For your consideration…..
Today's message talks about gratitude. We know that gratitude is key to The Law Of Attraction. The more grateful we are the more we receive more of the same.
Our message today offers a strategy to help us enhance our gratitude. Quite simple we are reminded to use our adjectives. For example, rather than say "Thank for today." we might say, "Thank you for the special time I spent with ……" Or rather than "Thank you for our wonderful weather." "Thank you for the warm breezes, bright sunshine, cloudless sky."
Paint a picture with your adjectives on what you are grateful for. Explain your gratitude.
That is the HOPE. And so it is.
Bit by bit, piece by piece, HOPE by HOPE action steps anyone can take…..
-Meditate/pray…ask…"What is my next step for my highest good and the highest good of all?"
-Drink lots of water.
-Get outdoors and take in at least 10 deep breaths.
-Paint a picture of your gratitude.
What made me smile yesterday…..
-A half day of work.
-Dinner out with my friend Carol celebrating our birthdays.
-Watching some favorite TV shows.
-An early bed.
Love, Blessings and Gratitude,
Rev. Chris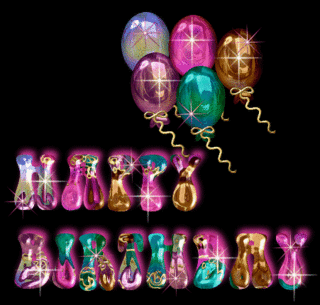 Happy Birthday, Shannon
There are not enough words to say how much I love you and how proud I am of you.